What DAW does Skrillex use?
One of the most asked questions amongst Dubstep enthusiasts is the choice of DAW that Skrillex uses. The DAW that the electronic music producer prefers to use is Ableton Live. Ableton is an efficient music production software that offers a fluid workflow and an intuitive interface.
Decoding the Sound Of Skrillex
In this section, we go in deep to give you an idea of what resources the music producer uses to unleash his chaos.
How do you create a Skrillex level of chaos in your music production? Can you replicate screeches and growls with euphoric mania, yet the aggression never sounds messy & lackluster?
To do this we need to reverse engineer Skrillex's sound design by taking a peek into what he uses!
In this article, you will get one step closer to decoding the elements of his music.
From what DAW does Skrillex use, to his choice of VST plugins, for music production, live performance, and DJing, we are decoding it all for you.
Let's jump in!
What DAW Does Skrillex Use?
The three-time Grammy award-winning EDM producer is a pro when bringing out death-defying sounds and beats in his music productions. The DJ & producer has carved a legacy of Dubstep and EDM sounds that many aspiring musicians want to learn.
For aspiring musicians, a glance into Skrillex's professional studio is not a fantasy. Instead, it is a learning process for novice producers.
For any EDM production, a DAW (digital audio workstation) is everything.
So, let's first talk about what Skrillex uses.
Ableton Live – Skrillex's Ultimate Choice
The Ableton Live Suite has been the preferred choice of DAW for the Dubstep music producer who is behind tracks like "Make It Bun Dem" & "Don't Go."
Since Skrillex has always been vocal about his production and editing process in his interviews, he has endorsed Ableton for its enhanced functionality and a vast range of plugins.
Among the music production software, Ableton is a great option for Macbook users like Skrillex.
The Dubstep music producer particularly acknowledges Ableton's professional studio suite for its intuitive interface, efficient workflow, fluid performance, and diverse specialized features.
All in all, Ableton Live is one of the easiest DAWs to master. And for an electronic music producer of Skrillex's caliber to swear by Ableton's performance speaks volumes.
In addition, this digital audio workstation is available in three variants, and it is as efficient for DJing as it is for music production.
Check out our in-depth guide of Ableton Suite if you want to see more!
What About Other DAWS: FL Studio, Pro Tools & Reason 11?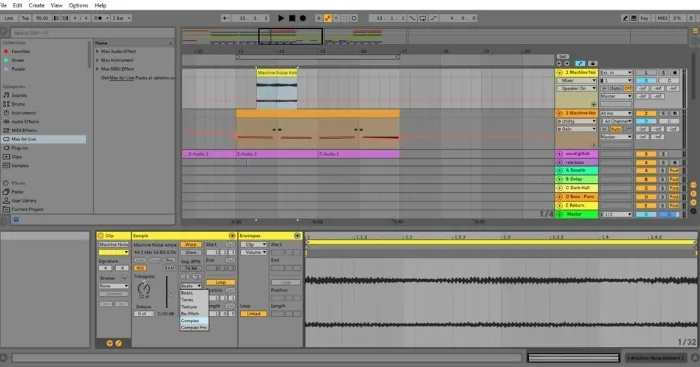 Skrillex's weapon of choice is Ableton; we know that! But what about other DAWS like FL Studio and Pro Tools?
For starters, Skrillex did share some glowing reviews regarding FL Studio in his earlier interviews. However, he does not frequently use this particular DAW.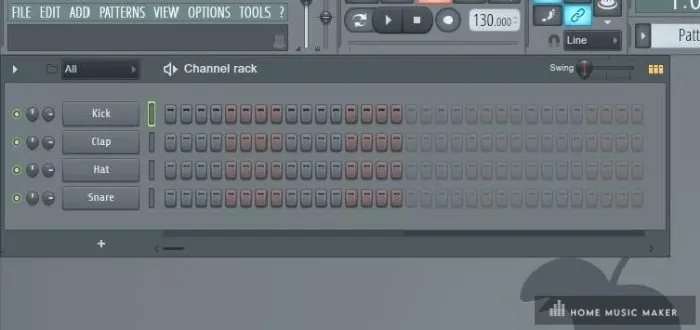 While he began his music production journey with Propellerhead Reason and Pro Tools, Ableton is genuinely the music production software Skrillex ranks above all.
Which VST Plugins Skrillex Uses For Music Production?
A VST plugin adds diverse effects and sounds.
While Ableton's synth is monumental in Skrillex's music recording process, the producer uses various VST plugins to elevate his sound.
Here's a rundown of the plugins that Skrillex employs on his tracks.
NI – Massive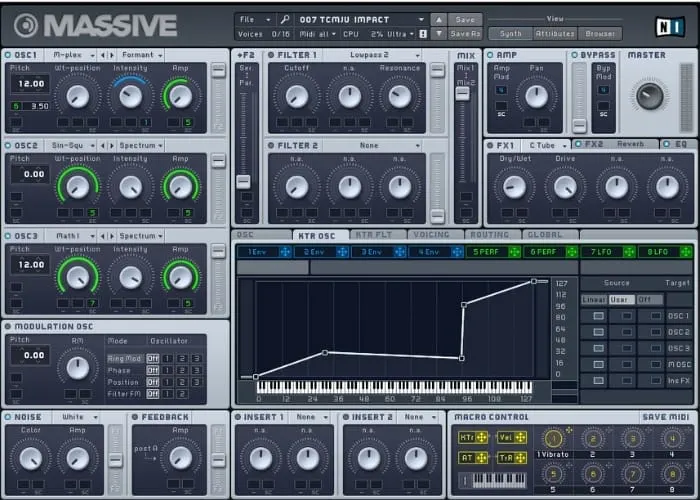 From Native Instruments, Massive synth comes with 1300 presets and is a great tool for bass and dance music.
This synth plugin has an epic sound oscillator for modulating waveforms.
Skrillex uses this Massive to add a cutting-edge and smashing sound design in his bass and electronic sounds.
Massive also comes in a newer alteration called Massive X. Click HERE as we pitch it head-to-head with Serum.
FM8
Another of Skrillex's favorite synths is FM8, an essential VST plugin from Native Instrument containing multiple sounds presets.
This synthesizer plugin adds the monstrous destruction that is Skrillex's signature.
From arpeggiators to classic FM and dynamic percussions, this plugin has got it all.
Check out the complete Native Instrument Bundle HERE.
Sylenth1
This synth plugin used by Skrillex is great for adding sound effects to your productions.
Sylenth1 offers an unparalleled level of personalization with oscillating filters and effects such as reverb, distortion, delay, and phasers.
Sylenth1 fares well for both sound design and DJing.
What Are Skrillex's Go-To Sound Manipulation Plugins?
Ableton is a highly diverse DAW that refines the user experiences and compatibility for a whole range of plugins.
Sound manipulation and effects are a core component of Dubstep's music production.
Skrillex is known to bring a firebrand of distortion and aggression to his music projects.
His favorite sound manipulation software is Ohmicide and iZotope's Trash 2
Both effect plugins emulate the gritty and heavy element that is synonymous with Skrillex.
Many music producers like Skrillex favor Ohmicide by Ohm Force. This plugin software brings a dirty assault and pure massacre to the sound design with its multi-band distortion.
What Vocal Plugins Skrillex Use For His Recordings?
Skrillex is a pro at distorting the instruments and beats arrangement, but he equally knows the art of manipulating the vocals.
The music producer uses various vocal plugins to bring his signature Dubstep flavor to the lyrical elements. Skrillex employs Celemony Melodyne to manage the pitch adjustment of vocals to the extreme end for a glitchy and distorted effect.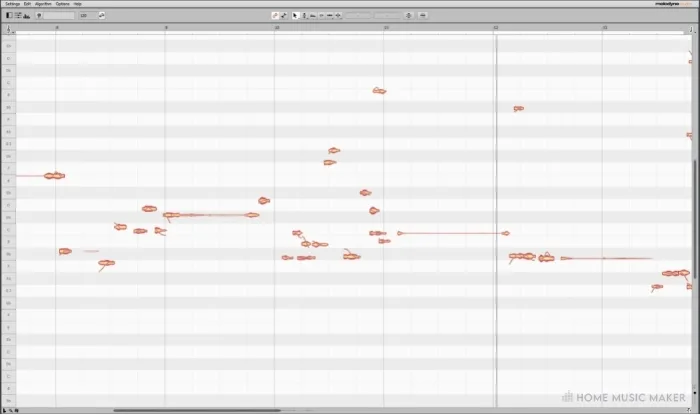 While there isn't much evidence and information on other vocal plugins that Skrillex uses, his combination of audio manipulation and vocal treatment result in deathly soundscapes.
Final Words
Skrillex's Software Choices, In A Nutshell!
It is now established that Skrillex's DAW of choice is Ableton Live Suite as a foundation for his music productions. However, the EDM producer does not hold back when unleashing the audio effects and post-processing manipulation on his sound recordings.
We have only scratched the surface of Skrillex software resources for the scope of this article.
Yet, this condensed guide should help you reverse engineer the Dubstep maestro's sound design process and kickstart your own EDM sound design.